WHO THERAPIES ON THAMES WORK WITH
At Therapies on Thames, we offer an immediate assessment, highly specialist rehabilitation and reports for people based at various settings. We offer a range of services from home based, private hospitals, nursing homes and to case managers. We offer our services to:
RESIDENTIAL AND NURSING HOMES
We are happy to assess and treat clients residing at nursing and residential homes. We can be contracted to your nursing/residential care home to see your residents regularly for physiotherapy and occupational therapy interventions. We provide training on manual handling, falls prevention and telecare, posture and seating, and communication disorders. We offer a competency framework for your nurses and care workers. This is important for CQC standards. We have partnered with nursing homes such as Bridge House of Twyford Nursing Home, Glebelands Nursing Home, Warren Lodge Residential Home in Berkshire, Abbeycrest Care Home and Tudor Manor Care Home in Stourbridge, as part of their in house teams, to achieve the best quality of care for their residents and staff. We have also been developing inpatient rehabilitation beds for self funders with our care home partners.
PRIVATE HOSPITALS AND REHABILITATION UNITS ('VIRTUAL WARD')
We can also be contracted to provide regular Physiotherapy and Occupational Therapy services. We can also work on a 'virtual ward' basis for medically stable clients. We have been working with Spire Dunedin Hospital and Circle Reading Hospital in Berkshire.
For hospital – We offer services ( Hospital visits to assess patients for discharge and home visits to provide ongoing rehabilitation) to facilitate discharges at right time to right place . This will make discharges safer and increase satisfaction for the client and family, regular updates to the hospital team will be given by Therapies on Thames Limited staff.
For client – Specialist one to one rehabilitation at home immediately after discharge , quicker return to normal routine at home, activities of daily living practice at own home, reduced risk of infection, reduced anxiety due to having guidance at home. We are currently contracted to private hospitals and rehabilitation units providing certain number of hours per week of Physiotherapy and Occupational Therapy.
GPS AND LOCAL COMMISSIONERS
We provide a fast route access for assessment & therapy for adults, with a focus on quality, assurance and accountability. We offer competitive services that can be bought in and we also compete for tenders. We have no waiting lists and provide evidence based therapy approaches working as a multidisciplinary team.
CASE MANAGERS AND SOLICITORS
Our therapists are trained to provide detailed assessments for claims and insurance purposes. Based on these results we provide a tailored therapy programme for a certain number of weeks including a review to monitor the client's progress. We use a range of standardised outcome measures to evaluate progress and provide a report. We can communicate with local NHS service and GP as required.
We provide assessments and treatment programmes for adults who are receiving regular care through private care agencies i.e. Helping hands. We complete manual handling assessments, functional assessments, and assessments for appropriate equipment and establish best fitted care plans for both patient and their carers. We also team up with care agencies to provide ongoing rehab at the clients' home. We work with care agencies, and provide expert advice to care staff.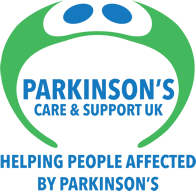 CHARITIES AND BENEVOLENT FUNDS
At Therapies on Thames, we strongly believe that we have to give it back to our elderly population and society from what we gain through our service. We are proud to deliver services to charities throughout UK and our parent Company has partnered with WADE day centre and Parkinson's Care and Support UK (PCSUK) to provide Parkinson's specialists home visit Physiotherapy and Occupational Therapy service for their customers. All of our therapists are fully qualified, experience professionals, DBS checked, registered members of Health and Care Professionals Council (HCPC) and registered with relevant professional bodies.